Book your evening here
Here you can reserve a table for groups of up to 6 people. If you are more in your party or if you want make an adjustment in existing reservation please contact us at info@vincivinci.se alt. +46 (0) 33 10 32 00
Please note that session time is 2 H 30 min for bookings unless otherwise stated.
If you don't find accessible tables you are welcome to "drop by", and we'll do our best to arrange a table for you!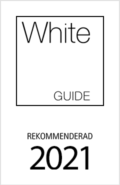 Recommended
2012, 2013, 2014, 2015, 2016,
2017, 2018, 2019, 2020 & 2021
Vinci way
A meal in Italy is much more than just food! It is a way to socialize, relax and be pampered. With our guests and friends, and the food and drink in the centre, we wish you a warm welcome whether you are looking for a long and enjoyable dinner, a quick everyday meal or just a glass of drink!

Sandwallsplats 7A | 503 35 | Borås
+46 (0) 33-10 32 00
info@vincivinci.se
Vinci is a cash free restaurant
Opening hours:
Lunch:
Friday 11.30 – 16.00
Dinner:
Monday – Thursday 17.00
Friday 16.00
Saturday 12.00
Sunday Closed